Making the Switch to Stress free is easy
Let us take care of your bookkeeping in Brisbane so you can focus on your business!
Specialist Bookkeeping Services designed for You!
Whilst we specialize in our fixed price 'all inclusive' small business consulting & bookkeeping service, we also understand that there may be times that you need a hand with a particular bookkeeping project, that you can't quite figure out yourself and just need help with.
With the expertise and competitive rates we can help!
Why you can trust us to help you with your Bookkeeeping in Brisbane:
We are not just bookkeepers!
We are qualified accountants as well! So if you need some help with something beyond the scope of a regular bookkeeper we can provide that additional assistance.
Xero Specialist
Xero is a fantastic accounting package that is relatively new to the small business world and with its ability to do everything online, it is a great way for us to help with your accounts in a real time and efficient manner!
Unique Expertise
You pay for what you get, everyone knows this, and we are no exception. We provide a wealth of experience, in all facets of small business, not just bookkeeping. This allows us to save you time and money when it comes to preparing your accounts in preparation for tax time for your accountant.
Competitive Hourly Rates
Our rates are competitive and great value for money, so you will not only save money using us for your bookkeeping but you will also save money at year end with your accountant. Just contact us to find out our current hourly rates.
Why Are Bookkeeping Brisbane Services Important For Your Business?
What Bookkeeping Brisbane Services Can We Provide?
Do you know how much your business earned on its last contract? How about how much you spent on the latest software upgrade? If you answered yes to these questions, then you're aware of the importance of bookkeeping. In fact, implementing a bookkeeping system is a need and not just a luxury! Knowing even the smallest details on what your company spends on is key to its success.
Not keeping track of expenses can prevent your business from reaching its maximum potential. Here at Edge Small Business Consulting, we can provide all the bookkeeping services you need. Stop stressing about your books and other financial records: Hire our bookkeeping Brisbane services today!
Why Does Your Business Need to Track All Its Financial Transactions?
Bookkeeping is the process of recording every cash flow involved in your business. It consists of tracking your income, like customer or client payments for goods and services, and expenses such as payroll, expenses on services, etc. Bookkeeping was once a tedious task where you had to manually input financial transactions in a ledger or journal as they happen. But thanks to advancements in technology, there are now accounting software that can simultaneously record your financial transactions.
Our job is to track all your records and turn them into financial statements like balance sheets, cash flow and income statements, etc. Our bookkeeping Brisbane services do this to give you a clearer picture of where you're at financially. Knowing where you stand financially allows you to plan your company's next steps.
However, regular bookkeepers can only record financial data and you'll still need an accountant to analyze the data and to give recommendations on how to improve accuracy and spending. Luckily, we're not just bookkeepers—we're certified accountants, too!
Aside from staying organized, we can also help you strategize for the future by tracking potential incoming and outgoing cash flow. And with our help, you can easily respond to possible audits or inquiries by the ATO!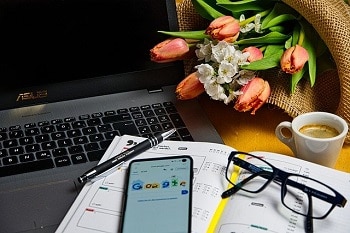 How Our Bookkeeping Brisbane Services Can Benefit You
Bookkeeping is crucial to all aspects of a business. Here are ways our services can help in running your business:
We Keep Track of All Your Financial Transactions
And we do them accurately. As a business owner, it's important to know where your money is coming from and going, and we can help you with this part.
Proper bookkeeping practices lets you easily find out how much you spent on goods, supplies, etc. It can even help you decide which facet of your business you should invest more or cut costs in so it can run more efficiently.
Plus, having accurate records can help in resolving discrepancies between vendors, customers, or employees.
We Help Improve How You Budget
Analyzing your spending is usually done by accountants. Since our bookkeeping Brisbane team also consists of accountants, we think it's alright to include it here.
We examine financial documents and let you see which products, services, and industries are making you generate the most income. By knowing where your cash comes from and where it's spent, you can then re-analyze your expenses and if needed, re-budget. This will allow your business to implement new rules to increase profit even more.
We can also help you identify which expenses once made sense, but are now no longer fruitful. For example, newspaper ads were once a must for small businesses, but do you think they're still helpful today? Plus, we can help you determine if you should reduce your marketing budget so you could spend it somewhere else.
Additionally we offer Bookkeeping packages that can help you reach your goals as well. Check these out here
Hiring our bookkeeping Brisbane team lets you gauge your performance and plan strategically for the future. Take a look at our report before finalizing next year's budget. You may see new insights that can double (or even triple!) your revenue.
We Can Help With Filing Your Taxes
Small business owners usually find tax season stressful, but that shouldn't be the case. When you have the right bookkeeping and accounting team, filing taxes will be a breeze.
We make sure that all your financial records are prepared beforehand, so you don't have to sift through a bunch of documents just to get the data you need. Your invoices will be readily-prepared, and we can help you find potential tax deductions, too.
We Can Help Manage Your Cash Flow
Cash flow is one of the most common struggles a business owner faces. You can solve this by having a bookkeeping Brisbane team closely monitor cash inflows and outflows.
With our accounting software, you can easily see the profit you've made and if it's enough to shoulder future expenses. Having this information at hand gives you peace of mind and lets you make financial decisions with confidence.
We Can Help Protect You In Case of an ATO Audit
Your business can still be audited by the ATO even if you're fully compliant with their rules. While small businesses are less likely to be audited, you should still hire a bookkeeping team to protect you in times the ATO decides to further investigate.
We keep your books clear and organized, so you can easily answer any of the ATO's questions. You'll have the documents you need to support you, so you can dismiss any questioning right away.
Why Should You Choose Our Bookkeeping Brisbane Services?
We at Edge Small Business Consulting specialize in fixed small business consulting and bookkeeping packages. But we understand that there are times that you only need help with a specific bookkeeping problem.
This is why we also offer our services at competitive hourly rates. Just give us a call to find out what our current rates are.
We Have a Wide Range of Expertise
Our team specializes in a lot of areas, and not just in bookkeeping.
We're More than Just Bookkeepers
We're certified accountants as well! So if you need help in areas a regular bookkeeper can't help with, we're sure we can assist you in those.
We're Xero Specialists
Though it's pretty new, Xero is a great software that can help small businesses manage their accounts efficiently. It even lets you do everything online!
Pass the headaches to us. Set an appointment with us today and let us be your bookkeeping Brisbane providers!