Bookkeeping
Services Brisbane
Making the Switch to Stress free is easy
Let us take care of your bookkeeping so you can focus on your business!
Call today for an appointment to discuss your bookkeeping needs!
Call Dan on:  0439 904 625
Signs You Need Bookkeeping Services Brisbane ASAP
Why Work With Us To Provide Your Bookkeeping Services Brisbane?
Small business owners are resourceful and happily do things by themselves. This is especially true if they're on a tight budget and trying to minimize expenses. But as your business grows, your responsibilities will grow as well. A DIY approach will eventually become unsustainable. At the end of the day, managing your books will be the last thing you want to do. This is where our team at Edge Small Business Consulting comes in. With years of experience in bookkeeping services Brisbane and in general in financial industries, we take care of the financial matters so you can focus on making your business grow. Leave all the headaches to us and let our bookkeeping services help you!
Signs It's Time to Work With a Bookkeeping Team
DIY bookkeeping may work if you're just starting out. However, as your transaction lists become longer and longer, bookkeeping becomes both more complicated and exhausting.
Here are tell-tale signs you need a bookkeeping firm right now:
Your Books are Outdated
Do large piles of unfinished paperwork on your desk a common sight? While tackling anything accounting-related can seem daunting, there may be other reasons why your books are always outdated.
Maybe it's because you have siloed systems that don't communicate with each other, which then leads to a lot of manual work and eventually, data entry errors. You're probably using one app to record expenses, another app to track your time, and so on.
With our bookkeeping services Brisbane, we make sure to record your daily transactions as they happen using centralized accounting software. Tracking and managing your cash flow in real-time is essential in making you understand your financial situation better.
You Only Update Your Books as Tax Season Comes Near
If you only ready your books for tax season, you're probably just sending a file with your income and expenses to your accountant. They'll then analyze, review, and make necessary changes and let you know how much to pay.
This may seem convenient, but problematic in several ways:
Having outdated books means you don't have available financial documents to help you make business decisions.
You're paying an accountant to do bookkeeping tasks. You're basically spending more, since we could've done the necessary bookkeeping services for less.
All the scrambling come tax season only causes unnecessary stress.
You Missed Possible Tax Deductions
Cellphone bills, online subscriptions, and digital downloads can qualify as tax deductions. You may use these to reduce the tax you owe and increase your overall income.
But you probably failed to track them, which means you missed out on potential tax deduction opportunities. And since you're only updating your books at the last minute, it's easy to miss these obvious write-offs.
Because we record transactions as they happen, we can put them into the correct expense categories to lessen your overall tax. We're even able to help you identify expenses you didn't know qualified as tax-deductible! before you know it, our bookkeeping services Brisbane have paid for themselves!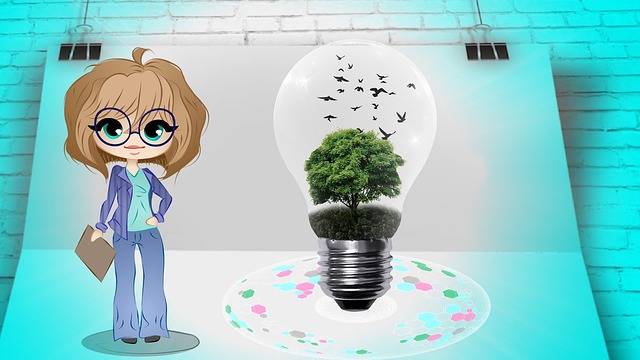 What Can You Expect from Our Bookkeeping Services Brisbane?
Having your own bookkeeping service is no doubt one of the most beneficial things you can get for your business. Here are some things we can implement that can lead to the success of your business:
Making a Chart of Accounts
This structure lets you see what accounts you need to run your business. This is necessary because as more money enters your bank account, we can classify the details to give you more information on spending trends and other income-generating opportunities.
This process is usually time-consuming, and this is where we come into play. We maintain your accounts every day to help with your business activities.
Restructuring the Books
It can be hard to keep your books organized if you have receipts, random notes, and incomplete paperwork scattered everywhere. With our professional bookkeeping services, we can use new bookkeeping methods to help you get back on track.
While restructuring is a painful process, it can hugely benefit your business in the long run. For instance, we can help you transition from doing things manually to using accounting software to help cut down the work you have to attend to each day.
Reconciling Accounts
Being consistent with financial tracking doesn't mean you won't make mistakes along the way. To make sure all your accounts agree with each other, reconciliation should be performed regularly.
For example, we can compare bank deposits with bank statements to identify possible issues that need to be addressed. If we do find discrepancies, we'll find the source of the problem and even try to resolve it. Aside from helping to catch mistakes, we can also help lessen the risk of fraud.
Why Trust the Bookkeeping Services of Edge Small Business Consulting
Looking for a professional bookkeeping service that suits your business' needs? Then contact our team of experts to help take your financial systems to a whole new level! We specialize primarily in small businesses, including inventory management and various marketing and advertising strategies, to contribute to the success of your business.
We have a wide range of experience in the bookkeeping sector, and are Xero experts too! We offer fixed-rate monthly packages but can also work on hourly rates. Just give us a call to know our updated rates.
Schedule an appointment with us today and take advantage of our bookkeeping services!
So what are you waiting for? Don't let bookkeeping or financial management stress you out—choose from our bookkeeping packages today!