Small Business Bookkeeping Services
Making the Switch to Stress free is easy
Let us take care of your bookkeeping so you can focus on your business!
Specialist Bookkeeping Services designed for You!
Whilst we specialize in our fixed price 'all inclusive' small business consulting & bookkeeping service, we also understand that there may be times that you need a hand with a particular bookkeeping project, that you can't quite figure out yourself and just need help with.
With the expertise and competitive rates we can help!
Why you can trust us to help you with your Bookkeeeping in Brisbane:
We are not just bookkeepers!
We are qualified accountants as well! So if you need some help with something beyond the scope of a regular bookkeeper we can provide that additional assistance.
Xero Specialist
Xero is a fantastic accounting package that is relatively new to the small business world and with its ability to do everything online, it is a great way for us to help with your accounts in a real time and efficient manner!
Unique Expertise
You pay for what you get, everyone knows this, and we are no exception. We provide a wealth of experience, in all facets of small business, not just bookkeeping. This allows us to save you time and money when it comes to preparing your accounts in preparation for tax time for your accountant.
Competitive Hourly Rates
Our rates are competitive and great value for money, so you will not only save money using us for your bookkeeping but you will also save money at year end with your accountant. Just contact us to find out our current hourly rates.
How Hiring Small Business Bookkeeping Services Can Help You
Why Choose Our Small Business Bookkeeping Services?
Every business, regardless of its size, needs to keep its finances in check. Bigger companies may have an accounting department that works with an in-house accountant to take care of financial duties, but for small businesses that have fewer resources, it's a lot different. Hiring an in-house accountant may also seem like a good idea, but it may not be economically feasible.
We at Edge Small Business Consulting are a team of certified bookkeepers committed to help your business achieve its goals. Managing a business is already stressful, so why stress yourself even more by doing your bookkeeping? With the small business bookkeeping services we offer, you get to leave the "boring" stuff to us and focus on the growth of your business instead.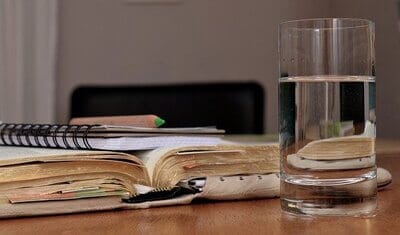 Common Bookkeeping Mistakes That Can Make Your Business Fail
Having a successful business is more than just opening a company and selling your product. Good market research, promoting your product, and handling your finances are equally important in running a successful business.
Needless to say, small business owners should list bookkeeping as their priority. Bookkeeping may sound like an easy task, but it's just as demanding and requires your 100% attention. Even the mistakes you thought were minor can lead to huge consequences. If you're a new entrepreneur, here are common mistakes our small business bookkeeping services can help you avoid:
Forgetting Sales Tax
This is perhaps one of the most common mistakes businesses make. It may be common, but it can still cost your business a large amount of money. It can result in penalties and fines from the ATO that your business may not be able to accommodate.
Because we know how tax laws work, we can help you avoid getting these penalties. By having an idea of certain laws, you won't forget or neglect to file important aspects of your business that are not negotiable.
Not Separating Personal from Business Accounts
If you own a small business, you're probably using your bank account for business-related transactions since it's still easy to monitor cash flow. But what if your business expands and audit time comes? This is where our small business bookkeeping services can help.
By separating your personal and business accounts, we can go through your transactions much quicker to avoid issues and delays. This also helps so we can accurately work on your books to avoid potential problems with the ATO.
Additionally we offer Bookkeeping packages that can help you reach your goals as well. Check these out here
Hiring our bookkeeping Brisbane team lets you gauge your performance and plan strategically for the future. Take a look at our report before finalizing next year's budget. You may see new insights that can double (or even triple!) your revenue.
No Back-Up
Different bookkeeping technologies can be confusing to understand, especially if you're doing your business activities at the same time. If you're not tech-savvy or completely understand how the software works, your business is more likely to get into trouble.
Our team at Edge Small Business Consulting always makes sure to have a back-up. This helps so when you accidentally delete important data, your business would still be saved.
When Do You Need Our Small Business Bookkeeping Services?
Hiring bookkeeping services is quite a trend among small businesses. This is good because aside from letting owners focus on the core activities of their business, they can also have a clear image of where they financially are whenever they want.
But some small businesses are still unsure when to consult a bookkeeping firm. If you want to try bookkeeping services rather than hiring a part-time or fulltime accountant but don't know when to start, you can decide based on these three scenarios:
Start of the Financial Year
Let's say you're one of those owners who took the DIY route. If you feel like bookkeeping isn't your forte by the end of the financial year, getting our small business bookkeeping services is the best decision you can make for your business.
As Soon as Possible
All businesses have their own set of requirements. This is why you should hire a bookkeeping team as early as you can, and not wait for the "ideal time." A reputable bookkeeping company like Edge Small Business Consulting will make sure all your accounts are up-to-date to help you make the right business moves for the future.
For Start-Ups
If you're a new small business owner, you will always find ways on how to limit your expenses. So instead of hiring a full-time agency, we can help you bring in cost-effective measures from the start and therefore, cut your expenses.
Why Hire Edge Small Business Consulting and Our Small Business Bookkeeping Services?
We at Edge Small Business Consulting are certified bookkeepers and accountants, and we can guarantee that your business is in good hands. We offer a wide range of services including financial reporting, payroll processing, and invoice handling, so you can dedicate all your time and energy to handling your business.
Whether you want to hire on an hourly or fixed rate, our bookkeepers and accountants are more than happy to serve you. Contact us today to learn more about our small business bookkeeping services..